Essex One Day Landscape Photography Workshop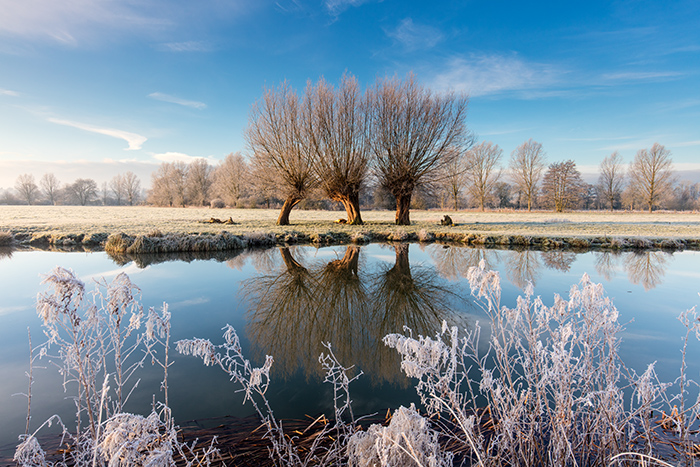 Essex Photography Course
This Essex Photography Course / workshop is based around the Dedham Vale area on the Essex and Suffolk border, crossing between both counties throughout the workshop. The area is most well known for the iconic work from the artist John Constable. We will be shooting landscape images along the banks of the River Stour, however we will also be shooting images of the picturesque churches and village along the way and hope to travel to either Kersey or Lavenham for some further images.
This workshop will always start at dawn and finish early afternoon, the exact times will be confirmed closer to the date. The duration of this workshop is expected to last between 5 – 6 hours.
For further detailed information & booking form please click the below link or contact the office for a one day workshop brochure.
Location
Dedham & Flatford / Essex & Suffolk
Dates & Availability
Sat 2nd Dec 2023 (New 2023 Date)
Cost
£65
Group Size
6
Fitness Level
Moderate, most walks will be around 5 – 15 mins to reach our location
Start Location
Dedham
Workshop Duration
6 hours (each workshop will include a sunrise or sunset shoot)
Transport
Transport will be in our own vehicles, although I can often pick people up and drop them off at, or close to our start location if required.
Food & Drinks
Food and drink are not included in the workshop price, snacks or a pack lunch is recommend.
Ability Level
This workshop is suitable for all abilities including complete beginners.
What To Bring
Camera, spare battery, plenty of memory cards, a wide angle or standard lens, warm clothing and suitable footwear. Tripod & Filters (A tripod can be provided if you do not own one)
Filters
Lee filters have kindly provided a large selection of ND Grad kits and Big & Little Stopper filter kits that workshops participants can use during the workshop.
To Book Online
To purchase a place on this workshop please click the buy it now option below, payment can be made online or you can send a cheque in the post. During Checkout Please type in the workshop date you require and any other instructions (such as if you would like a gift certificate) in the Order Notes box.