Shipwrecked Mariners' Society Photography Competition 2018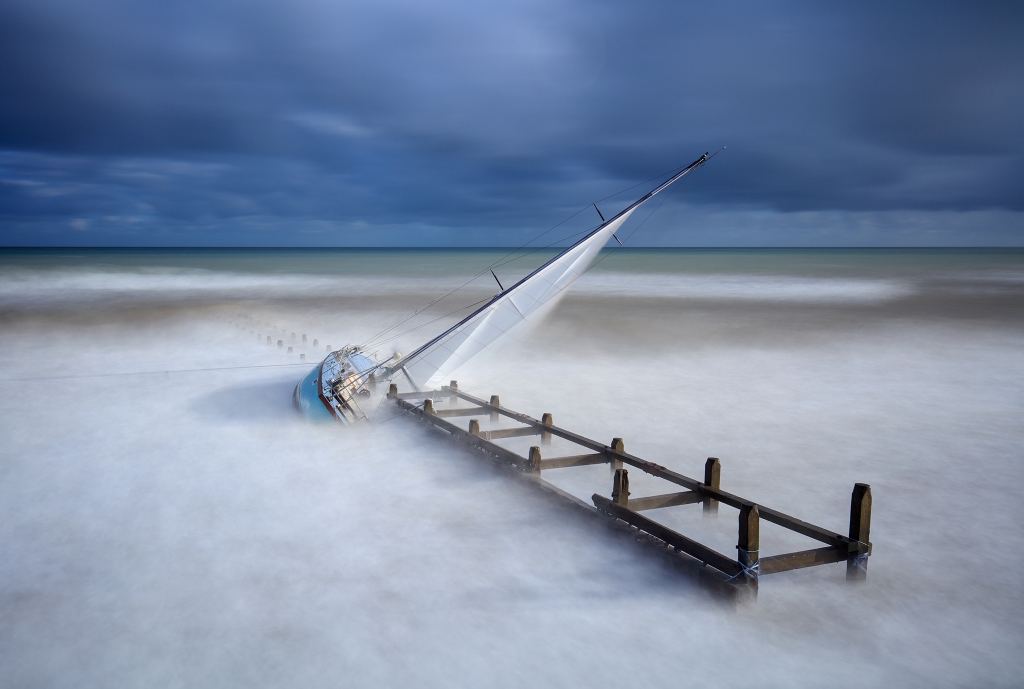 I am really pleased to announce my image "Fighting to the end" has won the ships & wrecks category and the overall prize in this years ultimate sea view 2018, organised by the Shipwrecked Mariners' Society.
Further details can be found here https://shipwreckedmariners.org.uk/photography-competition/uks-ultimate-sea-view-of-2018-revealed/
The boat ran aground in calm weather on Saturday 29th October 2016 at Cart Gap, Happisburgh on the Norfolk Coast. The sailor lost the wind and could not get the engine started. I ended up heading to this location to shoot some of the sea defences in the fog at dawn on Sunday 30th October, unaware this boat was here. Upon getting out of the car a gentleman walking his dog started telling me about the boat. It was a beach I visit two of three times a week so it was quite strange seeing this large yacht washed up. Over the next hour or so I managed a range of shots in the mist and fog and a flat calm sea.
The owner with the help from a few local volunteers were attempting to recover the boat on the Tuesday. I ended up visiting this beach again on Wednesday 2nd November, I had heard from Facebook that this boat was successfully recovered the evening before, but upon getting to the beach it was clear from the amount of debris all over the beach that this was not the case. By now the sea was rough and the weather was stormy, I was with my daughter walking our dog and grabbed a few images including the image selected as the winner for this years competition.
I happened to be at the beach again the following day for a one to one photography course I was running and grabbed a quick shot of the boat at dawn. By now there was not much of the yacht left and boat was in two and had lost its mast.
Quite a few of these shots I never bothered processing at the time, whilst I processed five or six, the majority have all been sat on my hard drive. I thought I would share below a few of the shots taken over a few days of this yacht.